Working on a renovation project is such an exciting experience. Lots of anticipation comes with the job because as a designer, you can see the finished product in your head and you can't wait to see the end result. I do try to make as many of my decisions up front so I can create a plan and visualize the entire space as a whole. However, it's not rare that we change directions in the middle of a project.

Recently, I had all intentions of giving the painters the paint colors for the walls and cabinets that I had already chosen earlier on, but after further discussions with my clients, we decided to tweak our plan just before started painting. A year ago, my client really loved the farmhouse style so we painted some of the walls Magnolia Yarn, which is a light greige color. It's a beautiful light grey with a brown undertone and I thought it would be perfect in all three bathrooms and a bedroom that we've been working on.
However, talking with my client and my client realizing more and more that she really enjoys the modern style, I felt it was necessary to move away from the greige and go with something more bright and clean such as white. White is a perfect color for a modern, transitional, and country design style.

My client had already painted a few walls and ceilings in her home with Sherwin Williams Creamy so it was a perfect contender. The white color has an undertone of yellow and a base of beige/black/grey. This perfect mix makes for a slightly warm white, which can make a room look and feel clean and fresh.
Here are some examples of Sherwin Williams Creamy in different lighting.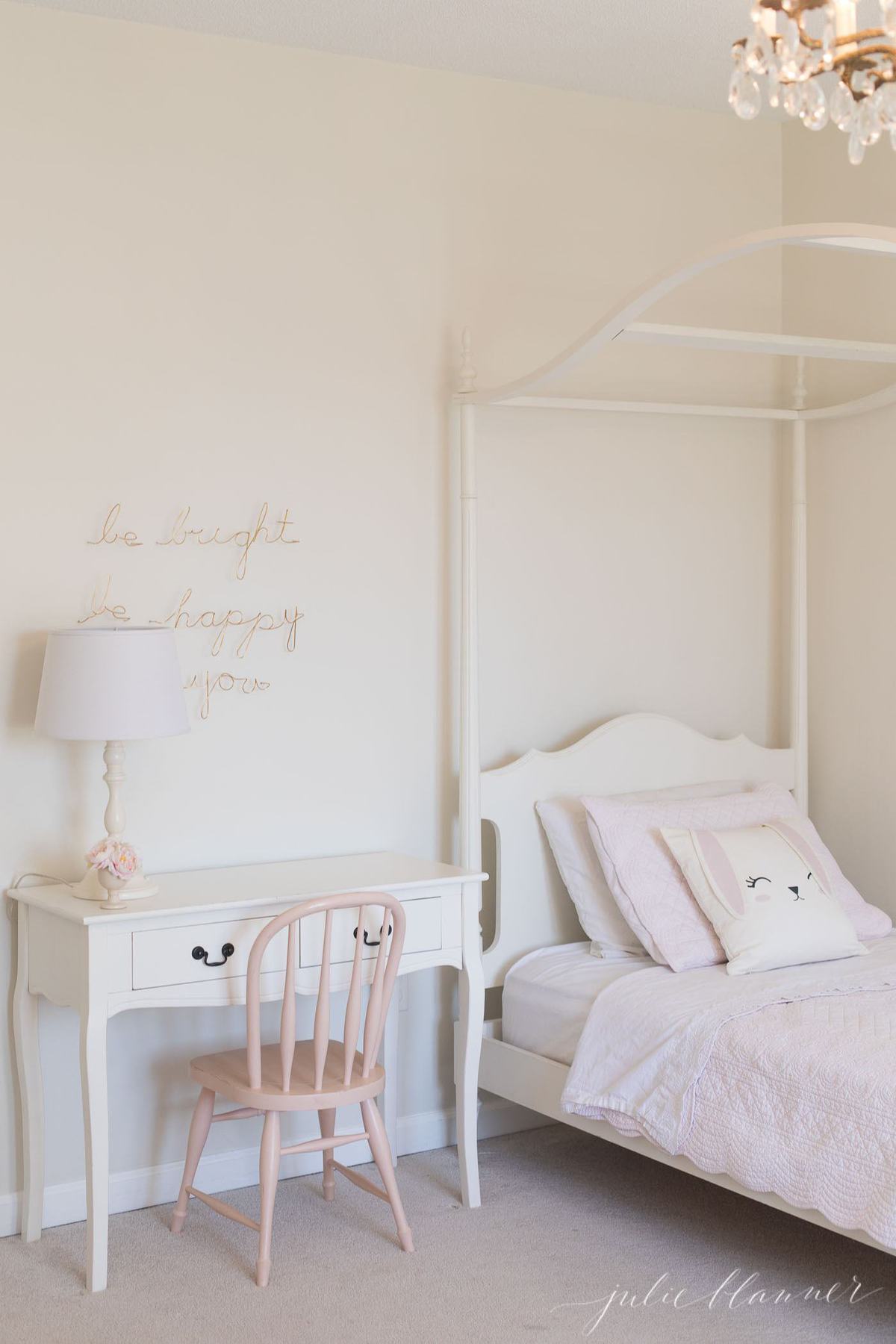 Can you see how Sherwin Williams Creamy color can work in different lighting? Not only can you use this color on walls, but it can also work great for trim, cabinets, and wood furniture.
For our current project, we're going to move in this direction and see how things turn out. I imagine all the rooms in this project is going to look fantastic.